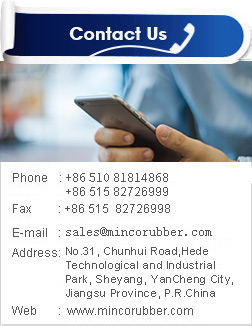 [The future development of the ]
Release date:[2021/3/18]
Is reading[30]次
The chemical industry is currently undergoing a transitional phase from small-scale to large-scale integrated projects. The main manifestation of this period is the transition from high energy consumption and low value-added to low energy consumption and high value-added.
At present, the technology of the chemical industry is still at an elementary level, so it is impossible to completely abandon low-end manufacturing, light industry, and basic processing industries on the road to industrial upgrading, which will inevitably cause pain in the stage of large-scale agglomeration.
For a long time in the future, the traditional small and medium-sized light industry and primary manufacturing still have a relatively broad development space.
Jiangsu Minco Precision Rubber & Plastic Technology Co.,Ltd. was established in 2011. It is a company specializing in the development and manufacturing of customized rubber original parts for the automotive and food industries, data storage and removable storage, medical and electronic industries.