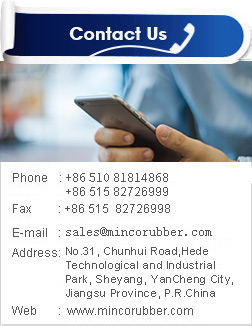 [Professional manufacturer of m]
Release date:[2021/1/23]
Is reading[59]次
Professional manufacturer of medical rubber and plastic sealing products-Minco!
With the continuous development of the medical industry, medical equipment and devices have become more and more advanced, which can handle harsh chemicals, drugs and temperatures. Choosing the correct medical rubber and plastic sealing products for medical applications is critical to the performance of the entire device.
Medical rubber and plastic sealing products are used in a variety of applications, including medical pumps, intravenous infusion components, feeding devices and implant materials.
Jiangsu Minco Precision Rubber & Plastic Technology Co.,Ltd. was established in 2011. It is a company specializing in the development and manufacturing of customized rubber original parts for the automotive and food industries, data storage and removable storage, medical and electronic industries.